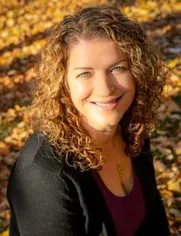 General Information
Due to Covid-19, my practice has moved to online tele-health sessions for the foreseeable future.
Phone: 503.975.8073
Email: [email protected]
Philosophy and Approach
Relationships are the foundation of our lives. How well we relate to others and ourselves significantly impacts the quality of our lives. However, many people have had painful experiences that confine their view of themselves and affect their ability to have deep and meaningful relationships. Past trauma and abuse often leave people feeling isolated, anxious, and depressed. They often feel powerless to overcome feeling unworthy or "different" from others, unable to figure out how to create and maintain long standing loving relationships.
In therapy, I provide new emotional experiences in which you can become aware of what is hindering you from gaining a fuller experience of yourself and your relationships.
I am a certified EFT therapist, Emotionally Focused Therapy for Individuals, Couples and Families is an empirically validated method of therapy. EFT utilizes adult attachment as the basis of understanding and alleviating relationship problems, moving from stuck, confusing and repetitive negative interactions to restorative bonding moments. Interventions and key emotional bonding moments re-organize and repair emotional responses and create a more secure connection. I continue to seek ongoing training in this framework to best serve those I help.
Ultimately, I work with you so that you might better understand and relate to yourself as well as others in an honoring and connecting way. I believe in the resiliency of the human heart as well as the cognitive changes that can take place within a strong therapeutic relationship.
I work with couples, individuals, and families in order to help you live a more intentional and connected life.
Crystal J. Mattox, LMFT

Education & Training
My undergraduate degree is in Human Development & Family Studies. During my time at Warner Pacific College I focused on how my education impacted the person I was becoming. The integration and transformation of dichotomies into paradoxes.
I am also a graduate of George Fox University where I earned a Master's degree in Marriage and Family Therapy. Major areas of interest to me that continue to be a part of my ongoing education and training include but are not limited to: Emotionally Focused Therapy for Couples, Individuals & Families, Trauma and Loss and Abuse. I participate in supervision as an ongoing part of my personal and professional growth, as this commitment to learning and growing is an important part of how I may serve you to the best of my abilities.
Experience
I have a decade of experience care giving for families dealing with the aging and dying of a loved-one. I spent a year working with adult Male convicts in a 6 month in-patient treatment program. Since 2005 I have been in private practice as a Marriage & Family Therapist, during this time I have counseled a number of individuals, couples, and families dealing with:
Addiction Recovery/Codependency
ADD/ADHD, PTSD & Anxiety
Emotional, Physical, Spiritual & Sexual Abuse Issues
Sexual Issues
Grief & Loss
Identity & Purpose
Divorce & Remarriage
Infidelity
Spirituality
I consider my beliefs an important part of how I may best serve my clients by committing myself to integrity, compassion, and being of service to others. All faiths and people of all walks of life are welcome in my practice.
Professional Affiliations
I am a member of:
Testimonials
"When we came to Crystal our relationship seemed beyond repair. Crystal was able to uncover deep levels of emotional pain that we were unaware of. She guided us in shedding our past and helped us rebuild our marriage using love, trust, and sincere communication. Crystal and her gifts will always be a part of who we are now."
–R.B. & T.B.
Fees
Individual Counseling Session $150 for an out of pocket 60 minute session $200 per session if you are using insurance.
Couples Sessions & Extended Individual Sessions $185.00-$235.00 per session
Phone Sessions $185.00 per 60 minute session
Group Sessions $80.00 per 90 minute session
*A reduced fee is available for counseling on a limited basis, please inquire if you cannot afford my full fee. Longer sessions are negotiable.